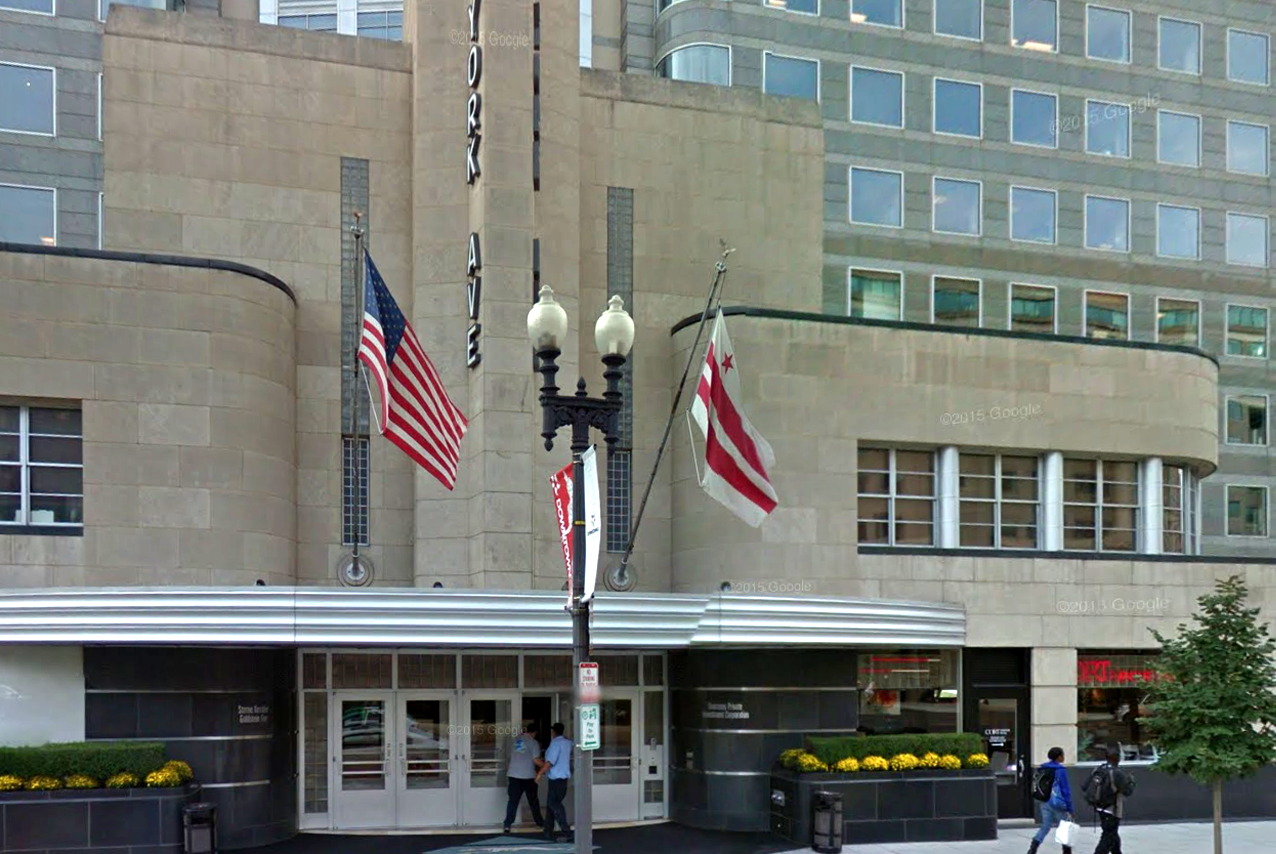 ADI provides a comprehensive array of services, including government relations, program development and execution, business development, and strategic consulting. Our experienced team includes former senior government officials, military officers, and congressional aides who collaborate with a single goal — to provide outcomes that add to the success of our clients. Whether it's crafting a government affairs strategy, getting a message out to key decision makers and opinion leaders, or marketing a product or service to the federal government, ADI offers unmatched knowledge, expertise and quality service.
Van D. Hipp, Jr. | Chairman
Van Hipp is Chairman of American Defense International, Inc. (ADI), a Washington, DC based consulting firm specializing in government affairs, business development and public relations.
He's a former Chairman of the South Carolina Republican Party, as well as a former member of the Presidential Electoral College. In 1990, he was sworn in as Deputy Assistant Secretary of the U.S. Army (Reserve Forces and Mobilization). In this capacity, he served as the Army Secretariat's "point man" for the successful mobilization, and then demobilization, of the Army's reserve forces for Operation Desert Shield/Storm.
Following the "Tailhook Scandal," Hipp was named by Secretary of Defense Dick Cheney to be the Principal Deputy General Counsel of the U.S. Navy. Hipp served in this capacity until January 1993.
Hipp is a veteran of the U.S. Army and served on active duty in both Operation Desert Storm and Operation Restore Democracy. He is a recipient of the Bronze Star Medal. He continues to speak on defense issues at public forums across the country and writes a regular column for Newsmax on International Policy. His book, "The New Terrorism: How to Fight It and Defeat It," was published in February 2015. One hundred percent of all proceeds go to scholarships for the children of fallen Guardsmen and Guardsmen wounded in action in the War on Terror. All scholarships are being administered by the National Guard Educational Foundation (NGEF).
Since the September 11th attacks, Hipp has appeared on the Fox News Channel and Fox Business Channel well over 600 times as an expert commentator on the War on Terror and has been a guest on most of the network's major news programming. In addition, he has appeared on MSNBC, CNN, the London-based Sky News Channel, Newsmax TV, and the CBS Evening News.
He currently serves as a member of the Board of Visitors of Charleston Southern University, as a member of the National Capital Salvation Army Advisory Board, and as a member of the Board of Directors of the Palmetto Promise Institute. In addition, Van Hipp was the recipient of the Salvation Army National Capital Area Command's 2015 "Compassionate Citizen Award."
On November 3rd, of 2016 he presented a lecture entitled "The Greatest Challenge Of Our Next President: Keeping America Safe During These Times" at the Gerald R. Ford Presidential Museum in Grand Rapids, MI. He also served as moderator for two Presidential National Security Town Halls with President Donald J. Trump during the 2016 presidential election cycle.
Hipp received his bachelor's degree in Economics from Wofford College and earned his Juris Doctor from the University of South Carolina School of Law. In 2014, Hipp was the recipient of Wofford College's Distinguished Service Award. In addition, he was the recipient of the Queen Elizabeth II September 11th Garden Leadership Award for National Security in May 2018.
Van Hipp is married to the former Jane Grote of Nashville, Tennessee, and they have three children: Trey, Sarah Camille, and Jackson. Van and his family split their time between Alexandria, VA and Georgetown, SC.
Michael Herson | President
Michael Herson is President and Chief Executive Officer of American Defense International, Inc.
Michael Herson was raised in New Jersey and has a Bachelor's Degree in American Government from Georgetown University, a Juris Doctor from Rutgers University School of Law, and a Master's Degree in National Security Studies from Georgetown University.
While a student at Georgetown, Michael Herson was selected to be a White House Intern where he served in the Executive Office of President Ronald Reagan and in the speech writing office of Vice President George Bush.  After returning to Washington in 1990, Herson was appointed as the Special Assistant to the Assistant Secretary of Defense for Force Management and Personnel, the Pentagon's senior manpower official responsible for all personnel policy and oversight of the recruiting, training, compensation, support, and management of the Department's military and civilian personnel. In 1993, he was awarded the Secretary of Defense Medal for Outstanding Public Service.
After leaving the Department of Defense, Michael Herson joined the Alexis de Tocqueville Institution as a Visiting Fellow for National Security Affairs.  From April 1993 to June 1993, Herson was part of the team that successfully defended the Great Lakes Naval Training Center before the Base Closure Commission.  From August 1993 through September 1994, Michael Herson was the Assistant Vice President of HealthCare Imaging Services, Inc. in Middletown, New Jersey, a health care company which specializes in magnetic resonance imaging.  On June 7, 1994, Michael Herson won the Republican primary election becoming his party's nominee for the U.S. Congress in New Jersey's Sixth District and received national recognition as one of the youngest candidates in the country.
He has been quoted as a political and defense expert in many national and Washington publications such as The Wall Street Journal, The New York Times, The Washington Post, The Boston Globe, Businessweek, Investor's Business Daily, The Huffington Post, Politico, The Hill, and Roll Call and has been interviewed on National Public Radio, XM Talk Radio 168, and Defense & Aerospace Report.  Defense News has recognized him as one of the top 100 influential people in US Defense, and the Hill newspaper named him as one of the top lobbyists in Washington and one of the top "Hired Guns" in the nation's capital.
Herson serves on the board of many national security and defense-related organizations, as well as charitable organizations. He is a member of the American Security Project's Consensus for American Security, a group of influential military and national security leaders who have come together to highlight growing support for a new, sustainable and comprehensive national security policy. He serves on the Board of Trustees at the Lexington Institute, a non-profit public-policy think tank that focuses on national security, education reform, and U.S. relations with Cuba, and he serves as the Washington, D.C. Chairman of the Board of Advisors at the Global Institute at Long Island University. Herson is an honorary Member of the Board of Surprise Lake Camp, which provides high quality Jewish camping experiences for underprivileged children and young adults from the greater New York City area, and he serves on the board of the Bronx Freedom Fund, which helps indigent defendants meet their bail obligations so they can fight their cases from a position of strength and freedom.  Herson has also passed the Court of Master Sommeliers Level One examination and has his own wine label.
Wade Hall | Senior Adviser for Business Development and Military Programs
Wade Hall is Senior Advisor for Business Development and Military Affairs for American Defense International, Inc.
His background includes over 27 years in the U.S. Marine Corps, completing his career as a Colonel.  Mr. Hall commanded at the squadron and regimental levels, served as the operations officer for the Marine Corps largest Marine Air Group, and the Navy's largest advanced jet training squadron.  He conducted aircraft carrier operations aboard the USS Nimitz and USS Kennedy, and his tours took him worldwide from Australia to Norway, the Middle East to the Far East.  He served a joint tour with the Office of the Secretary of Defense, working for the Deputy Secretary in the Office of Force Transformation with the late Admiral Arthur Cebrowski.  He was designated as the Secretary's director for Force Protection issues and managed operational experimentation efforts in non-lethal directed energy weapons and active protection systems.  He also served at Headquarters Marine Corps – Aviation Office as the director of all Marine Corps Aviation platform weapons systems.
Mr. Hall participated in four combat operations from Desert Storm, Allied Force, and Iraqi Freedom.  He has over 3900 flight hours in six different type aircraft, with 2000 in the EA-6B Prowler and 330 hours in combat.  He was qualified as a pilot, instructor pilot and mission commander in the EA-6B Prowler, instructor pilot in the A-4 Skyhawk and aircraft commander in the KC-130 Hercules.  His personal decorations include the Defense Superior Service Medal, Legion of Merit, Meritorious Service Medal with Gold Star, two Strike/Flight Air Medals with combat V, six Air Medals, and two Navy / Marine Corps Commendation Medals.
Mr. Hall grew up in Eastern Tennessee graduating from East Tennessee State University in 1982 with a Bachelor of Arts degree in history.  Upon graduation, he was commissioned a Second Lieutenant in the U.S. Marine Corps.  He completed Marine Corps Officer Training at The Basic School in Quantico, Va., followed by Naval Aviator flight training in Pensacola, Fla.  He was designated a Naval Aviator in October of 1984.
Mr. Hall holds a master's degree in Strategic Studies and is a certified Joint Service Officer.  He is a graduate of the Joint Forces Staff College, Marine Corps War College, Marine Corps Command & Staff College and Amphibious Warfare School.
He is married to the former Keri Chelgren of Bloomington, Minn., and has three grown children: Jessica, Karen and Matthew.
Todd Harmer | Senior Vice President
Todd Harmer is Senior Vice President at American Defense International, Inc.
Upon graduating from the Air Force Academy in 1986, Todd began his career as a pilot, logging over 3,300 flight hours in F-15 and F-16 aircraft. In 2000, he became Deputy Chief of Staff, Air and Space Operations for the Air Force's CHECKMATE Division, establishing the Special Access Program Architecture, which arms operational-level planning staffs with air, space and cyber capabilities. Following that tour, he became the Commander of the 63rd Fighter Squadron, leading a 250-person team training combat-ready F-16 pilots.
In 2005, Todd became Executive Officer to the Commander with the Allied Air Component Command Headquarters of the North Atlantic Treaty Organization (NATO). He provided direct support to the Commander, coordinated actions for delegations from 19 NATO nations, and helped to diffuse tension over contentious Greek-Turk Aegean airspace issues.
In 2009, Todd became Chief of the Commander's Action Group for United States Forces in Iraq. There he led an interagency team providing strategic direction for training and equipping Iraqi Security Forces and advised on multiple programs in the Foreign Military Sales portfolio.
Todd served on Capitol Hill as the Air Force Legislative Liaison for the House of Representatives from 2010 to 2012, acting as the principal advisor to the Secretary and Chief of Staff of the Air Force and engaging with the Chairman, Ranking Member, and staff of the House Armed Services Committee, advocating for programs and plans in the FY 2013 budget request.
Following his military career, he joined the staff of US Senator Saxby Chambliss where he served as a Legislative Assistant, providing policy guidance on defense, homeland security, foreign relations, and veteran affairs issues and working closely with the Senate committees.
Todd's background in military service and on Capitol Hill provides him with a unique and comprehensive understanding of strategic planning, requirement generation, budget development and execution, as well as the legislative process.
Todd is from Russell, New York. In addition to his Bachelor of Science degree in aeronautical engineering from the Air Force Academy, he holds advanced academic degrees from Embry-Riddle Aeronautical University, the US Naval War College, the US Air Force School of Advanced Airpower Studies, and is a Distinguished Graduate of the US National War College.
Joseph Mauser | Vice President for Business Development and Military Affairs
Joseph (Joe) Mauser is Vice President for Business Development and Military Affairs at American Defense International, Inc. Prior to working at ADI, Joe served as a Naval Officer for 30 years.
Joe's weapon and combat system experience spans the undersea, surface, and air domains.  His most recent assignment as the Principal Acquisition Program Manager for Standard Missile and Integrated Fires Deputy Director not only required the direct lifecycle management of SM-2 (Medium Range) and SM-6 (Long Range) variants, but also included establishment and execution of several non-traditional rapid acquisition efforts to improve system capabilities.  As part of this tour, Joe was also detailed to the Small Surface Combatant Integrated Combat Systems Program Office where he was charged with developing, installing, and testing the first deployable Over-The-Horizon Weapons System for the Littoral Combat Ship Freedom-class.
In 1987, Joe joined the Navy as an undergraduate student at the University of Maryland under the Nuclear Power Officer Candidate Program. As part of the program, he completed Nuclear Power and Submarine Basic Training and then reported for an initial operational tour aboard the USS WILL ROGERS (SSBN 659). For his second tour, Joe performed duties as a Sonar Instructor before transferring to the Navy's Engineering Duty Officer Community, where he served in a variety of roles across the Navy's Major Systems Commands: Naval Sea Systems Command, Naval Air Systems Command, and Space and Naval Warfare Command.
Joe later served in command as the Major Program Manager for the Tomahawk Weapons System, managing a diverse government-industry team through the development, test, procurement, and lifecycle support of Tomahawk Cruise Missile and Weapons Control Programs.  Joe's tenure was defined by the award and execution of two major missile production contracts, including the delivery of the 3,000th Tactical Tomahawk missile, the development of a multi-pronged strategy to transition to missile sustainment and modernization, the first major combat system upgrade since Tactical Tomahawk Fleet introduction, and the execution of forward leaning experimentation leading to significant Navy investment in Tomahawk upgrades.  Joe has extensive experience in the undersea domain as well, managing programs to modernize both Submarine and Aegis Surface Combatant Acoustic and Combat Systems.   Joe is also a veteran of Operation Iraqi Freedom where he was detailed to the United States Army Corps of Engineers, Gulf Region Division, where he was assigned as the Security and Justice Lead, responsible for the oversight of numerous construction efforts affecting the Rule of Law.
Joe holds a bachelor's degree in mechanical engineering from the University of Maryland and a master's degree in electrical engineering from the Naval Postgraduate School. He was also certified by the Department of Energy as a Navy Nuclear Engineer. In addition, Joe attended both the Program Manager and Executive Program Manager courses at the Defense Acquisition University, and he is Acquisition Level III certified in Program Management and Systems Engineering.
Joe and his wife of 29 years, Karen, have three children: Dan, Jake and Sarah.
Thomas J. Murphy | Senior Advisor for Military Affairs
Thomas J. Murphy is Senior Advisor for Military Affairs at American Defense International (ADI). He joined the ADI team after a 19-year tenure at the Raytheon Company. Tom served in several capacities at Raytheon, ranging from Program Manager to Director of Business Development at the corporate level.
After retiring from the Army in January 2000, Tom was initially assigned by Raytheon as a C3I Program Manager for an Advanced Concept Technology Demonstration for Theater Precision Strike Operations, providing enhanced Command & Control for the Combatant Commander in the Republic of Korea. Through his efforts, Tom expanded this program to both CENTCOM and 7th Air Force, bringing an advanced software package to senior level commands, which continues to provide enhanced decision making at the three and four star levels. Tom was then selected as the Corporate Business Development Effects Lead for Raytheon, with duties as the Missile Systems Business Integration/Process Lead. In this capacity, he was responsible for coordinating growth in the Kinetic and non-Kinetic effects arena across Raytheon's businesses.
Tom was also the principal point of contact for Raytheon Missile Systems (RMS) in the Washington, DC, corporate office. In this role, he was responsible for program bookings for the Land Warfare and Advance Land Warfare Product Lines, providing insights from the Pentagon and Capitol Hill on a variety of programs, such as: Javelin, TOW, Excalibur, Stinger, Precision Strike Missile, Extended Range Guided MLRS, Active Protection System and Next Generation Combat Vehicle as a small sampling. Tom also served as the senior Raytheon member to the Precision Strike Association.
Prior to working in the private sector, Tom served as an Artillery Officer for 31 years. During his military career, he held positions of responsibility from Lieutenant to full Colonel. Tom started his assignments in Germany with the 6th of the 10th Artillery serving as a Fire Direction Officer, Executive Officer, and Battery Commander. As a Captain with the First Cavalry Division, he served as an Operations Officer at the Division Artillery Headquarters, followed by a 24-month Battery Command with 2d Battalion 19th FA. Tom was later selected to be the Operations Officer for the 1st Battalion 77th Field Artillery as a Captain in a Major's position. He was then promoted to Major and assigned to the 79th Army Reserve Command in Willow Grove, PA, as an Operations Officer.
In addition, Tom was competitively selected for the Army Staff College, where he attended the Armed Forces Staff College in Norfolk Virginia. His next tour of duty was with the 41st Artillery Brigade in Babenhausen, Germany, where he was the Executive Officer for the 2d Battalion 75th Artillery located in Hanau. Tom did an inter-theater transfer to Korea as a Lieutenant Colonel Select and was fortunate to be selected as the Executive Officer to the Combined Joint G-3, LTG William Carpenter.
During Tom's tenure in Korea, he was competitively selected for Battalion Command and was assigned to Fort Polk, LA, as the 5th battalion 1st Field Artillery Commander, where he successfully completed five National Training Center rotations. Tom was then chosen to attend the War College and was assigned to the Naval War College where he received a Master's Degree in International Relationships & Strategic Planning. Tom accepted an assignment to Korea and was the Combined/Joint Plans Officer as well as the Deputy J-5 for United States Forces Korea. He was also selected for Brigade Command and served as the Area One Commander for the Korean Theater. Tom's final assignment in the Army was as the Executive Officer for the Army Central Command, Commanding General, LTG Tommy R Franks.
Tom is a graduate of the University of Nebraska with a Bachelor's Degree in Business. He also has a Master's Degree in International Relationships and Strategic Planning from the Naval War College.
George Phillips | Senior Adviser for Military Affairs
George Phillips is a Senior Advisor at American Defense International, Inc.
He was born and raised in Brooklyn, New York and has a Bachelor of Science Degree in Business from LaVerne University, and a Master of Science Degree in Systems Management from the University of Southern California.  Additionally, Mr. Phillips completed professional education studies include: Communicating in a Hostile Environment, MIT/Harvard University, 1996; Crisis Communication Course, Columbia University, 1996; Environmental Regulation Course, 1993; Defense Systems Management Course (Program Management), 1991 and the Marine Corps Amphibious Warfare Course, 1980.
Mr. Phillips spent over 30 years in service to the United States Marine Corps as an enlisted man, officer, and in civil service and is a retired Marine Corps officer. Starting out in the infantry and serving in Vietnam he moved on to positions of increased responsibility including a tour as a Marine Corps Drill Instructor, Platoon Commander, G-3 operations Staff NCO, Fleet Marine Force Pacific Ammunition Officer and ended his career as the Program Manager for Ammunition for the Marine Corps.  In his career he became an expert in the DoD requirements, procurement and budget processes as well as the business practices of the Department related to the Life Cycle Management of DoD programs and products.  Mr. Phillips served on various Joint Boards and Committees including the Joint Ordnance Commander's Executive Committee and the Department of Defense Explosive Safety Board.
After leaving the Marine Corps in February 1997, George Phillips established his own company, George J. Phillips Associates, Inc., to support the companies doing business with the Department of Defense.  He provided his clients with strategic/business planning, implementation strategies, program management, customer relations' management and business development.  Later in 1997, he met the ADI founders and became a member of the ADI Board of Advisors and has worked closely with ADI for over eight years.
George Phillips' personal decorations and awards include the Legion of Merit, two Meritorious Service Medals, two Bronze Stars with Combat V, two Purple Hearts, Combat Action Ribbon, Good Conduct Medal with one star and the Distinguished Civilian Service Award.
Mr. Phillips and his wife Cathy live in Aldie, Virginia, have three children; Christine, Deirdre and Matthew and eight grandchildren.
Tim Prendergast | Senior Adviser for Military Affairs
Tim Prendergast is Senior Advisor for Military Affairs for American Defense International, Inc. and is currently stationed at Picatinny Arsenal, New Jersey.
He comes to ADI with over 23 years of U.S. Army experience and 13 years of defense industry experience with Raytheon Missile Systems. He enlisted in the N.H. Army National Guard in 1980 as a Field Artillery (FA) cannon crewman. Mr. Prendergast was commissioned in the FA in 1982 through the Officer Candidate School program and was competitively selected for active duty assignment through the Commandant's Program following the FA Officer Basic Course at Fort Sill. He held a variety of positions at Fort Sill and in the Republic of Korea and Germany, including FA School instructor, cannon battery Fire Direction Officer (FDO) and Executive Officer in 2nd Infantry Division Artillery, cannon battery Commander and battalion FDO in III Corps Artillery, and Pershing II missile Platoon Commander and battalion Operations Officer in the 56th FA Command. One of his roles in 56th FA was to execute the final movement of Pershing II missiles and launchers during the retrograde of tactical nuclear capability in compliance with the Intermediate (Range) Nuclear Forces treaty in 1991.
Mr. Prendergast was assessed into the Army Acquisition Corps in 1991. His initial acquisition assignment was as Artillery and Mortar Systems T&E Officer in the Test & Evaluation Command at Aberdeen Proving Ground, MD. He was then assigned to Picatinny Arsenal, first as Fire Support Systems R&D Coordinator in the U.S. Army ARDEC and then as the Army Deputy Program Manager (PM) for the joint Marine Corps/Army Lightweight 155mm Howitzer (M777) program. In 1999, he was assigned to Fort Sill as Assistant TRADOC Systems Manager for the Crusader Field Artillery System. He returned to Picatinny Arsenal in 2002, first as Operations Officer for the Program Executive Officer for Ammunition and then as Assistant PM for Close Combat Systems. Mr. Prendergast retired from active duty in November 2003.
He accepted a position with Raytheon as the U.S./Sweden Excalibur joint program office representative in December 2003, co-located with the Army PM office at Picatinny Arsenal. In this capacity, he engaged with multiple international integrated product teams, conducted a study to assess the feasibility of early fielding of Excalibur in concert with the DPM Combat Ammunition Systems and, following Excalibur initial fielding in 2007, supported the domestic and international business development efforts for Excalibur and other Raytheon pursuits. Mr. Prendergast played a key role in securing Excalibur sales to Australia, The Netherlands and Jordan. He retired from Raytheon in May 2017.
Mr. Prendergast holds a Master of Business Administration degree from the University of Maryland, College Park, and a Bachelor of Science degree from the University of New Hampshire. He is a graduate of the Army's Command and General Staff College. He is Acquisition Level III certified in Test & Evaluation and Level II certified in Program Management through the Defense Acquisition University. He is also certified as a Raytheon Six Sigma specialist and Capture Manager for international and routine captures. His military awards include the Legion of Merit, multiple Meritorious Service and Army Commendation Medals, and the parachute badge.
Mr. Prendergast has two children: Jennifer, a senior at Kutztown University, PA, majoring in Graphical Design & Advertising, and Dillon, a U.S. Navy midshipman in his junior year at Florida State, majoring in Computer Science.
David Rice | Vice President for Business Development and Military Affairs
David Rice is Vice President for Business Development and Military Affairs at American Defense International, Inc.
He comes to ADI with over 30 years of active duty Army experience.  He enlisted in the U.S. Army, serving in the XVIII Airborne Corps at Fort Bragg, N.C.  Mr. Rice was later commissioned in the Field Artillery from Officer Candidate School at Fort Benning, Ga.  He held a variety of tactical field artillery positions in Europe, including Fire Direction Officer, Platoon Leader, Battery Commander, Pershing Team Commander, Nuclear Artillery Detachment Commander and Battalion Operations Officer, and became an Army Acquisition Officer in 1991.
Most recently, Mr. Rice served as the Army's Project Manager for Precision Fires, Rocket and Missile Systems, at Redstone Arsenal, Ala.  His life cycle management portfolio included the M270A1 tracked launcher as well as the wheeled High Mobility Artillery Rocket System (HIMARS).  Managed munitions included Guided MLRS rockets and the Army Tactical Missile System (ATACMS).  In addition to supporting deployed launchers and munitions, he started the U.S. Department of Defense's only program developing technical alternatives to cluster munitions.  He also served as the Army's Product Manager for Large Caliber Ammunition at Picatinny Arsenal, N.J., and managed 11 different tank ammunition cartridges in various phases of the acquisition life cycle spread across 13 separate contracts.  Under his leadership, the Midrange Munition program began prototyping activities, the M1028 canister cartridge began the engineering and manufacturing development phase and the Army's newest tank training cartridge, the M1002, entered full rate production.
Mr. Rice also has a wealth of Pentagon staff experience.   He served on the Army Staff in both G3 and ASA (ALT), exercising programmatic oversight for Special Access Programs.  He was also one of the "seven dwarfs" in Executive Communications and Control, serving as the acquisition action officer for the Secretary and Undersecretary of the Army and the Chief and Vice Chief of Staff, Army.  He also had a tour on the OSD AT&L staff, working in Acquisition Resources and Analysis where he provided DoD-level resource analysis and recommendations for the Army's portfolio of Major Defense Acquisition Programs.
He holds a master's degree in strategic resourcing from the Industrial College of the Armed Forces; a Master of Business Administration degree from Texas Tech University; and a bachelor's degree in business administration from Cameron University.  He attended both the Program Manager and Executive Program Manager courses at the Defense Acquisition University and is Acquisition Level III certified in Program Management.  He is a graduate of the Army's Command and General Staff College.  He is also Lean Six Sigma Green Belt certified and is a Distinguished Graduate of the Buckley School of Public Speaking.  His military awards include the Defense Superior Service Medal, the Legion of Merit, multiple awards of the Meritorious Service Medal and Office of the Secretary Defense and Army Staff Identification Badges.
Mr. Rice and his wife, Sheila, a DHS employee, have three children:  Jessie, a psychiatry intern at the University of Michigan, Ann Arbor; Caitlin, an internet entrepreneur living in San Diego, CA; and Ian, a professional baseball player in the Chicago Cubs organization.
Bonnie Shindelman | Chief of Staff
Bonnie Shindelman is Chief of Staff for American Defense International, Inc.
Since joining the ADI team in 1999, she has continued to provide extensive technical, operational and government relations expertise across abroad range of defense and technology issues.
Bonnie is responsible for all aspects of client issues and provides a full range of services to ADI clients, including the development and implementation of congressional funding strategies. She works closely with congressional authorization and appropriations committee staff and has successfully guided her clients' funding requests. In doing so, she has developed a vast network of contacts within Congress, various federal government agencies and within the defense and technology industries.
Bonnie also has extensive election campaign experience, having served various functions in support of congressional and presidential races, as well as actively participating in the 2000 Republican National Convention.
Prior to joining the ADI team, she was a program manager for the Washington Occupational Health Associates in Washington, D.C., where she managed multiple medical surveillance, drug and alcohol testing, and executive physical programs nationwide for various clients, including Rolls Royce and Amtrak.
Bonnie is originally from Staten Island, N.Y., and moved to Washington, D.C. in 1993 to attend the George Washington University, graduating with a degree in political science and a minor in art history.
George Smith | Senior Vice President for Business Development
George Smith is Senior Vice President for Business Development for American Defense International, Inc.
After graduating from college, he was commissioned as an Ensign in the U.S. Navy and later designated as a Surface Warfare officer. While at sea, Mr. Smith's assignments included tours in Amphibious, Cruisers and Frigates and command of Mine Countermeasures and Destroyer class warships. Naval shore duties included duty in the Bureau of Naval Personnel and the staff of the Chief of Naval Operations. He also served in the Pentagon as a policy advisor for European matters in the Office of the Secretary of Defense. Mr. Smith retired as a Captain in June of 2000. His personal decorations include the Legion of Merit, three Meritorious Service Medals and the Bronze Star with combat V.
More recently, Mr. Smith has performed international business consulting for Guardian Group, Asian and domestic armaments, and defense related marketing for Boeing, and led the Unmanned Aerial Vehicle International business development efforts at Northrop Grumman. In addition, he served a member of the Board of Directors of the Western Policy Center (a Washington, D.C. based Eastern European public policy forum) from 2000 to 2005.
His naval background and his extensive international and domestic marketing experiences provide significant insight and expertise in both the U.S. and international defense and national security leadership, decision making and procurement processes.
He was raised in Woburn, Mass., attended public schools and graduated from The Citadel in 1976 with a bachelor's degree in political science. In 1997, he earned a master's degree from the National War College.
Matthew Weinstein | Vice President for Government Affairs
Matt Weinstein is Vice President for Government Affairs at American Defense International, Inc.
A native of Mobile, Alabama, he has 10 years of experience in Washington, D.C., working for three Members of Congress with strong ties to the defense community.
A 2006 graduate of Louisiana State University where he earned a Bachelor's of Science in Finance, Mr. Weinstein moved to Washington, D.C. that same year to work in the Office of Congressman Jo Bonner. Over the course of the next 10 years, he served in various legislative capacities for three Members – starting as a Legislative Correspondent, rising to Senior Legislative Assistant for a Member of the House Appropriations Committee's Subcommittee on Defense (HAC-D) and ultimately becoming Legislative Director for a Member of the House Armed Services Committee (HASC). During his tenure, Mr. Weinstein managed a significant defense portfolio; including oversight of all Department of Defense programs through the annual appropriations process and National Defense Authorization Act. Additionally, in November of 2011, he received a Department of Defense TOP SECRET security clearance.
In December of 2013, Mr. Weinstein joined the Office of Congressman Bradley Byrne (AL-1) as his Legislative Director. Mr. Byrne is a member of the House Armed Services Committee and serves on the Seapower and Projection Forces Subcommittee as well as the Emerging Threats and Capabilities Subcommittee. Prior to joining Congressman Byrne's staff, Mr. Weinstein worked as a Senior Legislative Assistant for Congressman Jo Bonner (AL-1) from January 2010 to December 2013. In this capacity, he primarily served as Congressman Bonner's Associate Staff to HAC-D, providing input and analysis to Mr. Bonner on the annual defense appropriations measure, which totaled greater than $700 billion at its peak. Additionally, during this time, Mr. Weinstein gained a thorough understanding of the Budget Control Act of 2011 and the resulting effects of the "sequester" on defense accounts.
Prior to joining Congressman Bonner's staff fulltime, Mr. Weinstein worked as both a Legislative Correspondent and a Legislative Assistant for Congressman Mike Rogers (AL-3) from February 2007 to January 2010. Congressman Rogers chairs the HASC Subcommittee on Strategic Forces and is one of the 10 most senior Republican members of the Armed Services Committee. As a staffer for these three members of the Alabama delegation, Mr. Weinstein has had the opportunity to work with both the defense authorizing and appropriating committees and to observe the policies and programs of the Department of Defense and each of the service branches.
Matt Weinstein joined the ADI team in November of 2015 and uses his experience in defense legislation and appropriations to advise clients in their dealings with the federal government.
John Winston | Vice President for Health & Life Science Programs
John Winston is Vice President for Health & Life Science Programs at American Defense International, Inc.
Mr. Winston was a senior staff member at the Telemedicine and Advanced Technology Research Center (TATRC) at the United States Army Medical Research and Materiel Command (USAMRMC) employed as a contractor through The Geneva Foundation. Mr. Winston started with TATRC in 1999 and was involved in the development of most of TATRC's business and research processes, particularly as they relate to research review and adjudication. He has an extensive background in program management and business development.
As Chief of Research Review, Mr. Winston was primarily responsible for managing TATRC's research review and adjudication processes to include providing support to USAMRMC Joint Program Committees (JPCs) and Program Area Directorates (PADs) in the areas of Program Announcement ideation, creation, and execution. Mr. Winston worked closely with TATRC and JPC/PAD Subject Matter Experts (SMEs) to define research objectives, research strategies, and all matters relating to solicitation and funding of specific projects to meet TATRC/JPC/PAD priorities. Mr. Winston was responsible for managing all external review processes, and deliverables. As a function of his research review duties, Mr. Winston convened and chaired regular Proposal Review Board (PRB) meetings and produced summaries for the Director, TATRC. Mr. Winston's expertise extends to the execution of various, customized, review processes that address ad-hoc requirements.
As Program Manager for the AMEDD Advanced Medical Technology Initiative (AAMTI), Mr. Winston was responsible for the design, execution, and management of this annual Army Medical Department (AMEDD) technology demonstration program.  Mr. Winston was responsible for establishing the AAMTI in 1999, and led this effort throughout his tenure at TATRC. Through the AAMTI, drawing on his program management, business development, and communication skills, Mr. Winston enabled the successful demonstration of medical technologies at all AMEDD Regional Health Commands, and has supported the development of medical innovators throughout the ranks of AMEDD personnel.
As Director for Business Development, Mr. Winston was responsible for communicating with entities wishing to do business with TATRC and USAMRMC. Mr. Winston advised industry and academia on matters relating to funding opportunities, research areas of interest, research proposal writing, military requirements and priorities, and other matters.
Mr. Winston has a B.A. in Speech Communications and Theatre from Frostburg University. He is a member of the American Telemedicine Association (ATA) and has been a Peer Reviewer and member of a number of ATA Special Interest Groups (SIGs).  He is a single father of four and lives in northern Frederick County.
Edward Albers is the Founder and CEO of New River Systems Corporation, a company specializing in information technology and strategic consulting services to US Public Sector clients.  Prior to New River Systems, Mr. Albers had leadership positions at various Aerospace and Defense and high technology companies to include Northrop Grumman, and Intel Corporation.   In addition to his industry career, Mr. Albers is also a career Naval Special Warfare officer with operational tours of duty at numerous Sea, Air, Land (SEAL) and SEAL Delivery Vehicle Teams.  He also served in leadership and advisory capacities at the National Reconnaissance Office, Office of Naval Intelligence, and Office of Secretary of Defense for Special Operations/Low-Intensity Conflict and Interdependent Capabilities of special operations forces operational requirements.  Mr. Albers graduated from the University of San Diego on a Naval Reserve Officer Training Corps scholarship with a bachelor's degree in chemistry with concentration in biochemistry. Mr. Albers is a member of the UDT/SEAL Association, Armed Forces Communications and Electronics Association, and National Defense Industry Association SO/LIC Division, and TechAmerica Intelligence Subcommittee.
Robert F (Bob) Arnone was commissioned into the Army as a Field Artilleryman where he performed his command and staff duties through two tours with the 1st Armored Division in Germany—including serving as a Direct Support Battalion S3 during Desert Storm.  As a weapons acquisition officer, he served at Aberdeen Proving Ground at the Ballistic Research Lab. Bob was assigned to Redstone Arsenal's Multiple Launch Rocket System (MLRS) before serving the BAT P3I program. He was selected as a Senior Service College Fellow at the University of Texas where he continued his studies in the field of smart munitions before his return to Huntsville as the Director of Space Technologies in the Army Space and Missile Defense Command (SMDC), and completed his military service as the Short Range Air Defense (SHORAD) Project Manager. He retired in 2002 as a Colonel and joined Camber Corporation as the Director, Space and Missile Programs. During his 10 years with Camber, Bob was responsible for contracts and task orders supporting acquisition programs within the PEO Missiles and Space, SMDC, PEO Aviation, and the Missile Defense Agency.
George S. Batchis has thirty-seven years of Federal Government service as a developer of munitions and weapons systems and is a certified member of the Army Acquisition Corps. He retired from federal service in 2004, having attained the grade of GS-15. Prior to his government service, he worked for four years as a designer and application engineer for industrial control systems.  He was commissioned in the Army through ROTC and served as an Armor Officer stationed in Fort Knox, KY from 1962 to 1964. Mr. Batchis also served as Acting Deputy PEO for Field Artillery Systems and Deputy Project Manager for the Sense and Destroy Armor (SADARM) Program, and the US Army project leader for The Terminally Correctible Munition (TCM) program (a joint international development program with the country of Sweden). He was instrumental in Merging TCM into the present US Army Excalibur Smart Munition Project. As a project management engineer in PM-Cannon Artillery Weapon Systems he served as Chief of both the Ammunition and Systems Engineering Divisions, prior to which he was responsible for transitioning the Copperhead Laser guided Howitzer Munition from R&D to production.  Prior to his assignment to a PM office, Mr. Batchis served as a team leader and project engineer for the production of the Lance and Pershing Missile Warheads and nuclear safing and arming devices. Mr. Batchis has been active in NDIA, AUSA, and in community affairs as president of a Condominium Association.
William Bilo enlisted in the U.S. Army in 1964 and was commissioned a 2nd Lieutenant after completing Officer Candidate School. While in the active duty army, he served in Germany, Vietnam, and Cambodia. In 1972, he requested release from active duty and went on to serve in command positions in the Oklahoma, Virginia, and Maryland National Guards. In 1993, he was selected to serve on the Department of Army Staff as the Deputy Director, Army National Guard in September 1993. He retired with the rank of Brigadier General. General Bilo's decorations include the Distinguished Service Medal, Legion of Merit with one bronze oak leaf cluster, Bronze Star medal with "V" device and Army Commendation medal with "V" device, Vietnam Service Medal with two bronze service stars, and Armed Forces Reserve Medal. General Bilo currently serves as CEO of Rainbow Enterprises, a consulting firm in the Washington, D.C. area and is also a 4th degree member of the Knights of Columbus. In addition, General Bilo also serves as an advisor to the National Guard on field artillery matters and as a "greybeard advisor" to the Director, Army National Guard.
Colonel Waldo W. (Chip) Brooks
Colonel Waldo W. (Chip) Brooks (U. S. Army, Retired) is the founder of Brooks Export Control Consulting, an LLC providing export control advice and services to U.S. and foreign companies. After graduating from The Citadel and the University of South Carolina Law School, COL Brooks entered active duty and later served as Principal Deputy Legal Counsel for the Chairman of the Joint Chiefs of Staff. At the State Department, Chip, among other responsibilities, was the principal legal adviser on matters relating to licensing of and compliance with the export of United States Munition List items under the jurisdiction of the International Traffic in Arms Regulation. He also served as the Senior Ethics Counsel for the Department, responsible for the ethics clearance for senior officials and ethics advice to Department employees. Most recently, Chip was Vice President & Associate General Counsel, International Trade, for BAE Systems, Inc., and was the corporate Technology Control Officer under a Special Security Agreement with the U.S. Government. In addition to his Bachelors and Law degrees, Chip has a Masters Degree in Law from New York University and a Masters of Science in National Security Strategy from the National Defense University.
"CR" (Clayton R.) Davis provides 42 years of naval ship engineering operations, maintenance, repair, ship building, and life-cycle management experience.  He enlisted in the navy in 1964, trained and qualified to operate naval nuclear reactors, was promoted to warrant officer in 1972, selected to Lieutenant Commander in 1983 and retired after 20 years active duty in 1984. He served on three destroyers, was Chief Engineer on an amphibious ship, and served as the Repair Officer at a shore ship repair activity.  His awards include a Navy Accommodation Medal and two Navy Achievement Medals.  After his naval service he worked for 4 years in financial management and sales for Down East Engineering, a small custom hydraulic engineering and fabrication company.  In 1989 CR joined the General Dynamics-Bath Iron Works shipyard as a warranty engineer, and then moved into Program Management.  His work included Program Management and leadership on U.S. Navy contracts for ship design, shipbuilding, and ship life cycle maintenance and modernization.  He retired in March 2012 after a 22 year career. He graduated cum laude with a Bachelors of Science in Business Studies from Southern New Hampshire University.
Thurman M. Davis, Sr. served as Deputy Administrator of the United States General Services Administration (GSA) in two administrations and has more than 40 years of federal experience. Prior to his appointment as Deputy Administrator, he served as Regional Administrator for the National Capital Region and was responsible for the execution of all GSA operations in the Washington, D.C. metropolitan area. Davis was twice awarded the Presidential Rank of Meritorious Executive and once the rank of Distinguished Executive, the highest recognition awarded to a career federal executive. He was also awarded the Distinguished Service Award by the Administrator of General Services for sustained superior service to GSA. He is a graduate of the Hampton University, U.S. Army Engineer School and the Federal Executive Institute. Davis is a life member of the Alpha Phi Alpha Fraternity, Inc, a member of the NAACP and 100 Black Men of Greater Washington, D.C.
David DeSimone is a technical and management consultant to industry and government organizations and specializes in assisting industry in acquiring government grants, contracts, and points of contact. Mr. DeSimone has 30 years experience with the U.S. Navy as a civilian General Engineer and Program Manager. His interaction in the U.S. Navy was with all four services in the U.S. Department of Defense and the Defense Advanced Research Projects Agency (DARPA) in research and development, acquisition, and in-service engineering over a broad base of technologies. He also served as the Program Manager responsible to the Office of Naval Research for Air Vehicle Technology, Materials Technology, Human Factors, and Life Sciences. Mr. DeSimone currently applies his accumulated experiences and expertise in his own technical and management consulting business.
Fokion N. Egolfopoulos, Ph.D.
Fokion N. Egolfopoulos, Ph.D. is a Professor of Aerospace and Mechanical Engineering at the University of Southern California. His general area of expertise is energy and fuels.  His research has been pioneering with emphasis on combustion on earth and in space; alternative and renewable fuels; pollutant formation and destruction; and hypersonic propulsion.  His work has been supported by Air Force Office of Scientific Research, NASA, National Science Foundation, TRW, PSA Peugeot-Citröen, Siemens, the Southern California Gas Company, and the California Energy Commission.  He has authored and published more than 150 technical articles and has given more than 85 scholarly presentations.  He is a recipient of the Silver Medal of the Combustion Institute, an international distinction awarded once every two years in recognition of outstanding combustion research.
LTG Richard (Dick) P. Formica
LTG Richard (Dick) P. Formica retired from the US Army after 36 years of service. Dick is a career field artillery/fire support officer with senior executive experience in space and missile defense. His final assignment was as the Commanding General, US Army Space and Missile Defense Command and US STRATCOM's Joint Functional Component Command – Integrated Missile Defense. Dick has considerable senior level experience in a joint and interagency environment. He served as the Commanding General of Combined Security Transition Command – Afghanistan where he trained the Afghan National Army and Police, in Multi-national Corps – Iraq where he served as the Joint Fires and Effects Coordinator, and on the Joint Staff where he worked US – NATO/Europe policy. He has senior executive experience as the Director, US Army Force Management for over three years, during a period of transformation and while supporting the wars in Iraq and Afghanistan. Dick's academic background includes a Bachelor of Science in Law Enforcement from Bryant College (now University), Masters in National Strategic Studies from the National War College, and a Masters in Military Arts and Science from US Army Command and General Staff College.
Joseph J. Funk is a 21 year veteran of the U.S. Secret Service and the former Assistant to the Special Agent in Charge of the Washington D.C. Field Office. During his career, Mr. Funk spent over eight years assigned to the protection details of President George H. Bush, President William J. Clinton and numerous foreign heads of states. Mr. Funk has received extensive training and experience in counter terrorism tactics and suppression. Currently, Mr. Funk is the President and CEO of U.S. Safety & Security, LLC, a company in the forefront of providing corporate security, executive protection, security surveys and vulnerability assessments. Mr. Funk holds a bachelor's degree in criminal justice from the William Paterson University, Wayne, N.J. He has also done postgraduate level work in the area of Urban Planning at William Paterson University and the Johns Hopkins School of Upper Management Program. For his efforts, Mr. Funk has received numerous awards from the U.S. Secret Service, local financial institutions, the U.S. Attorneys office's in Maryland, Washington D.C., and Virginia, as well as numerous civic organizations. Mr. Funk is a frequent contributor to Fox News, CNN and CSPAN.
Rear Admiral (retired) James Basil (JB) Godwin III
Rear Admiral (retired) James Basil (JB) Godwin III served in the United States Navy for 33 years, retiring in 2006. His background is in critical program and fiscal management, systems integration, and successful program delivery through the rigorous Defense Acquisition process. Godwin is a decorated Naval Aviator with more than 4500 flight hours. He also amassed 34 Desert Storm missions as a combat veteran during his command tour. Most recently, Godwin held vice president positions at Athena Technologies (now Rockwell Collins), Dynamic Analytics & Test, and Northrop Grumman Information Systems. Prior to his retirement from the Navy, he served as the Direct Reporting Program Manager, Navy Marine Corps Intranet (NMCI) and as the first Program Executive Officer, Enterprise Information Systems (PEO(EIS)). He also served as the Program Executive Officer, Tactical Aircraft and as a Project Manager on the F/A-18 program and as a Commanding Officer of Strike Fighter Squadron 192 (VFA-192). Godwin is a founding member of the Navy Integrated Fire Control – Counter Air (NIFCA), Open Architecture (OA), Cooperative Engagement Capability (CEC) and Network Centric Enterprise. He is also a Co-Chairman of the NDIA Cyber Division, a Member of the Board of Directors of the Mercy Medical Airlift and a Cybersecurity Team Member for China-US and Russia-US Bi-Lateral negotiations at the East-West Institute. He is a graduate, with a degree in Civil Engineering, of Tulane University, as well as the Defense Acquisition University and maintains a Defense Acquisition Workforce Level 3 Certification.
James Greer is currently the Director of Business Development and Marketing for DynCorp International Maintenance and Technical Support Services. He has held similar positions with Lear Siegler Services and Sikorsky Support Services, concentrating on DoD, DOS and International marketing, allowing him to become uniquely aware of how competing entities perform within the same business environment. Mr. Greer served 20 years as both a fixed and rotor aviator with the U.S. Army in Army Aviation, including two tours of duty in the Republic of Vietnam and various staff positions up to and including Department Army level.  His knowledge and experiences includes Army, Navy and Air Force programs, performing operations and maintenance on both equipment and facilities. Additional assignments include Contract Field Team Operations, Logistics and Logistics Support Functions, Safety and Environmental compliance, formal proposal development and submission and associated business development requirements. He is skilled in all facets of DoD contact operations and maintenance, particularly as relating to aviation, both military and commercial. He became an Associate professor of Embry Riddle in 1980, teaching subjects for eight years in the Management Science School of continuing education, at both the graduate and undergraduate levels.
Thomas Hasek has over twenty years of international transportation experience with the world's largest containerized ocean shipping company, chiefly in truck, rail, warehouse and ocean terminal operations, including domestic and overseas assignments, staff and line positions. In addition to his commercial experience, he has been a contracting officer and procurement chief with an unlimited warrant for the U.S. Navy Military Sealift Command, responsible for all aspects of the procurement program of commercial ocean and intermodal transportation for the Department of Defense, a total annual contract value of $425M. He was also a Program Manager for the Military Surface Distribution and Deployment Command, a position that managed and coordinated all military sealift requirements with commercial ocean carriers. His most recent position was as the Senior Advisor for Military Cargoes with the Maritime Administration of the U.S. Department of Transportation, responsible for ensuring regulatory compliance, managing liaison efforts with the maritime industry, commercial shippers and service providers and Department of Defense logistics and transportation commands.
Mike Janay is a retired United States Marine Corps Officer with over 20 years of active duty service.  He is currently an international marketing consultant and President of AFM-USA, Inc.  Previously, he served as a Senior Proposal Manager for the Propulsion Division of Atlantic Research Corporation.  From 1985 to 1987, Michael Janay was the Special Assistant for Congressional Affairs for the U.S. Army Materiel Command (AMC) where he was responsible for all military construction for AMC as well as all Congressional matters for 16 states in theMidwest.  In addition, he was on the team which selected the international candidate – GTE/RITA as the prime contractor for the MSE-Mobile Subscriber Equipment program for the U.S. Army.
Honorable Christopher Jehn
Honorable Christopher Jehn retired in 2008 from his position as Vice President, Government Programs, of Cray Inc.  As Cray's executive officer inWashington he was responsible for the various government relations of Cray and helped Cray leadership and Cray's sales and marketing staff communicate with and better understand Cray's public sector customers.  From 1989 to 1993, he was Assistant Secretary of Defense (FM&P).  Mr. Jehn was responsible for policy and oversight of the recruiting, training, compensation, support, and management of the then more than three million military and civilian personnel in the Department.  He planned the substantial personnel reductions for the post-Cold War Defense Department and managed their initial implementation.  Before joining Cray in 2001, Mr. Jehn was the Assistant Director for National Security of the Congressional Budget Office.  He has also been an executive with the Center for Naval Analyses, the Institute for Defense Analyses, and ICF Kaiser International, Inc.  An economist, Mr. Jehn was educated atBeloitCollege and theUniversity ofChicago, where he was a University Fellow.  Among his other awards and honors are the Benjamin Hooks Distinguished Service Award from the NAACP, the Distinguished Public Service Medal from the Department of Defense, and the Meritorious Police Cross from the government ofSpain.  In 1996, the Senate Armed Services Committee appointed him to the Commission on Servicemembers and Veterans Transition Assistance.
Andrew Koch heads Scribe Strategies and Advisors' Defense and Homeland Security consulting practice, focusing on corporate strategy development, market analysis, and competitive assessments for homeland security and defense clients.  Mr. Koch was the Washington Bureau Chief for Jane's Defence Weekly, the leading global defense publication, where he oversaw their coverage of defense markets, strategy, and policies in the U.S. and Western Hemisphere.   A four-time award winner for journalistic excellence, Mr. Koch is a frequency commentator on national security matters, with appearances including in the New York Times, Washington Post, Los Angeles Times, CNN, BBC, NPR, The Charlie Ross Show, ABC, CBS, CNBC and dozens of other major media outlets.  He has also been a senior analyst, tracking strategic issues, global weapons proliferation, as well as security in South and Southwest Asia at several think-tanks, including the Center for Non-Proliferation Studies.  Mr. Koch holds master's degree in international affairs from George Washington University and a bachelor's degree in international relations from Boston University.
Thomas D. Kurmel is a retired U.S. Army Colonel in the U.S. Army Medical Service Corps and currently is the President of TDK Consulting, LLC.  As the President of TDK, Colonel Kurmel provides consulting services and strategic thought leadership in private and government health and infrastructure organizations. He is the former Chief of Staff and Senior Advisor for the Office of the Assistant Secretary of Defense for Health Affairs, where he oversaw all policy, personnel, and management activities for the Assistant Secretary's office and the TRICARE Management Activity.  Colonel Kurmel has a doctor of design degree from Harvard University, is a registered architect, and has received numerous military awards and honors.  TDK Consulting, LLC is a Service Disabled Veteran Owned Small Business.
John H. Lewis II served in the U.S. Marine Corps for 13 years before leaving to form his own consulting firm, Lewis LLP. While in the Marine Corps, he oversaw the Shoulder-Launched Multi-Purpose Assault Weapon for Marine Corp Systems Command. As Program Officer for the SMAW, he was responsible for managing a multi-disciplined product team consisting of engineers, logisticians, business analysts, testers, and customer representatives. He received his bachelor's degree in philosophy and political science from the University of Southern California in 1994.
Anthony (Tony) Lisuzzo is currently President/CEO of Agile Alliance Group, LLC. As a technology broker, he has been successful in aligning industry capabilities to government requirements, as well as, aligning industry partnerships through mergers & acquisitions. His experience includes over 35 years serving in a variety of senior government and industry leadership positions within the Electronic Warfare, CYBER, Intelligence, Information Warfare, Navigation and C3I business sectors.  Previously, he served as VP for L3 Communications Electronic Warfare Strategies at Sector level and as the VP/GM for the L3 Space and Navigation Division.  Prior to retiring from government service, Mr. Lisuzzo served in the Senior Executive Service as Director of the Intelligence and Information Warfare Directorate, and as Associate Technical Director in the Communications-Electronics Research Development and Engineering Center, US Army Research Development and Engineering Command. He was responsible for providing an effective Signals Intelligence, Electronic Warfare, Measurement and Signature Intelligence, Information Operations and Intelligence Dissemination/Fusion Material Capability ranging from Science and Technology through Acquisition Support to the US Army.  He was directly responsible for strategically growing I2WD's portfolio from $300M to $1.5B within 4 years. He served as the Chair for the DoD S&T Advisory Group for Information Systems Technology, as well as, numerous NATO technology panels. Prior to being selected to SES, Mr. Lisuzzo was the Director, Surviv¬ability/Camouflage/Concealment & Deception (CCD) Division, Night Vision and Electronic Sensors Directorate, served in the Electronic Warfare Laboratory as both a technical expert and advocate for the proliferation of EW systems within the DoD.
Paul Lockhart is Chief of Research for PEMDAS® Technologies and Innovations, a woman-owned, service-disabled veteran-owned Small Business (SDVOSB) dedicated to improving atmospheric sensing and decision tools for American military warfighters and their support personnel. Before joining PEMDAS he was Senior Vice President for Space Systems and Services at Vencore. Paul is a 26-year veteran of the United States Air Force having serving as an operational fighter pilot with the US Air Forces in Europe and as an F-16 developmental test pilot in where he directed testing for much of America's current state-of-the-art weaponry. In 1996, Paul was selected by National Aeronautics and Space Administration (NASA) to become an astronaut where he worked various technical issues for the Space Shuttle Main Engine and a redesign of the Shuttle's flight display. In 2002, Paul flew as pilot on two Space Shuttle missions to the International Space Station (ISS)—STS-111 and STS-113. During these missions he directed six space walks in repair and construction of the ISS. He accumulated over 26 days in space in support of these missions. For his final active duty position, he was assigned to the Air Staff, Headquarters USAF, Pentagon, where he held the position of Director, Future Capabilities at the Air Forces Directorate of Studies and Analysis, Assessments, and Lessons Learned. Following his military career, Paul spent two years at NASA as Astronaut and Special Assistant for Program Management supporting the Constellation program—America's return to the moon and beyond; and as NASA's liaison to other federal agencies including the DoD and the National Reconnaissance Office. Originally from Texas, Paul has a B.A. in Mathematics from Texas Tech University and a M.S. in Aerospace Engineering from the University of Texas. With over 5,000 hours in more than 30 different aircraft and the Space Shuttle, Paul has been awarded the Defense Superior Service Medal, Defense Meritorious Service Medal, and numerous other awards.
Edward J. Marcinik, Ph.D.
Edward J. Marcinik, Ph.D. is a former Navy Medical Service Corps officer (Research Physiologist) with 28 years of U.S. Department of Defense (DoD) Science and Technology experience. He has managed casualty care, chemical/biological defense, telemedicine and defense health programs at the Office of Naval Research and OSD (Healths Affairs). Dr Marcinik has served on the ADI Board of Advisors since 2000. He helps create partnerships between industry and DoD Medical R&D laboratories and facilitates the acquisition of emerging technologies into U.S. military systems.  He has a high level of expertise in technology assessment and marketing, proposal assistance, contract negotiations and program management.
Mary Martin is the Director of the Graduate Nursing Program and Coordinator of the Nursing Administrator track in the MUSC College of Nursing.  Prior to joining the CON in January of 2005, she served as a Colonel for eight years as the Director of the Medical Liaison Office, Office of the Chief, Air Force Reserve, the Pentagon, and Washington, D.C.  Her principal responsibilities were to propose medical and health policy, analyze health policies and respond to congressional, White House and internal inquiries regarding health benefit issues of Air Force Reservists and their dependents.  During her tenure at the Pentagon, she taught Leadership and Complex Care Coordination at the Georgetown University School of Nursing, served as a reviewer for the Journal of Military Medicine and participated in the review of Tri-Service Nursing Research Grants.  She was a research assistant on a major grant to study the impact of military service on Women.  Dr. Martin previously served as Chief Nurse, Medical Strategic Health Group, Bay Pines VAMC; Dean of the Mary Black School of Nursing, USC-Spartanburg; Director of the BSN program at the University of Tampa; and as Chair, Department of Nursing at Marian College.  During this time, she maintained an Air Force career and served at Torrejon AB Spain during Operation Desert Storm.  She has commanded two aeromedical evacuation squadrons, has been awarded the Air Force Legion of Merit, the Meritorious Service Medal and the AF Commendation Medal.
Honorable Katharina (Katrina) McFarland
The Honorable Katharina (Katrina) McFarland is a consultant and leading subject-matter expert on government procurement. She recently retired from her position as Acting Assistant Secretary of the Army (Acquisition, Logistics & Technology) after nearly thirty years of public service. In that role, she oversaw the execution of the Army's acquisition function, including life-cycle management and sustainment of Army weapons systems and research and development programs. She was also responsible for managing the Army Acquisition Corps and the greater Army acquisition workforce, and she served as the science advisor to the secretary of the Army and as the Army's senior research and development official and senior procurement executive. McFarland also held principal responsibility for all Department of the Army matters related to logistics. Prior to joining Department of the Army, Mrs. McFarland served as the Assistant Secretary of Defense (Acquisition). In this role, she was the principal adviser to the Secretary of Defense and the Under Secretary of Defense for Acquisition, Technology & Logistics on matters related to acquisition. She also served as the President of the Defense Acquisition University (DAU) and as the Director for Acquisition for the Missile Defense Agency (MDA). Mrs. McFarland began her civil service career in 1986 as a general engineer at Headquarters Marine Corps where she was accredited as a Materials, Mechanical, Civil and Electronics Engineer. She has received an Honorary Doctoral of Engineering from the University of Cranfield, United Kingdom; the Presidential Meritorious Executive Rank Award, the Secretary of Defense Medal for Meritorious Civilian Service Award, the Department of the Navy Civilian Tester of the Year Award, and the Navy and United States Marine Corps Commendation Medal for Meritorious Civilian Service. She is DAWIA Level-III-certified in Program Management, Engineering, and Testing as well as having a professional engineer license and having attained her PMP certification.
Donald Morency served as Deputy Assistant Secretary of the Navy for Reserve Affairs from 1990 to 1993. He is a retired Navy Captain with 30 years of active and reserve experience in a wide range of operational and administrative billets, including three commands, policy boards, legislative liaison, readiness exercises, and courses at the Naval War College and National Defense University. From 1964-1971, he held executive positions in the aerospace industry with General Dynamics/Convair and Teledyne Ryan Aeronautical Company in San Diego and Washington. In 1971, he became a management consultant in Washington specializing in government relations. He was Director and National Vice President of the Navy League, President of the Navy League's National Capitol Council, and President of the Naval Reserve Association's Washington Chapter. He is the recipient of the U.S. Navy Distinguished Public Service Award, U.S. Navy Superior Public Service Award, and the Navy League's highest award, the Distinguished Service Award.
Margaret (Peggy) Norris has over 34 years of experience in government contracting and procurement, and 26 of those years were spent in Navy and Marine Corps contracting and procurement. DAWIA III certified, she has been Branch Chief/Contracting Officer for the Corps' ammunition, ground weapons, amphibious assault vehicles, basic and applied R&D, recruit advertising and media, manufacturing technology, joint non-lethal weapons programs, and the Marine Corps Warfighting Laboratory. She has been cited numerous times for her sustained superior performance, special achievements, and has two Meritorious Unit Commendations on her record. Ms. Norris served as Head of Contract Policy at the Marine Corps Systems Command and has represented the U.S. Marine Corps at high levels throughout the U.S. Department of Defense until 2002.
Frank P. Pugliese, Jr. is the Managing Director, Government Business Development for the DuPont Corporation, where he leads a team of marketing executives to help build and expand business opportunities for DuPont in the federal marketplace.  Previously, Mr. Pugliese was President and Chief Executive Officer of Star Mountain, Inc., a wholly owned subsidiary of the Provant Corporation, which is the leading provider of performance improvement training services and products.  Mr. Pugliese was the Commissioner of the General Services Administration's (GSA's) Federal Supply Service (FSS), where he directed extensive procurement and distribution operations, travel and transportation services, as well as the reutilization and sale of surplus personal property for military and civilian agencies.  Mr. Pugliese received the Meritorious Presidential Rank Award in 1995 for deficit reduction and cost effectiveness and, in 1996, was awarded with the "Common Sense in Government Award." During this time, FSS was recognized with a Computerworld Smithsonian Award for development of GSA Advantage!, a state-of-the-art electronic ordering system.  In 1997, Mr. Pugliese was selected by Government Computer News magazine as "Government Executive of the Year" for information technology.  In 1998, Mr. Pugliese received GSA's Distinguished Service Award, the agency's most prestigious award presented to only the most exceptional employees with sustained outstanding performance.  Mr. Pugliese was honored by President Clinton when he received the 1999 Presidential Rank Award for Distinguished Executive. This award went to only 58 members of the Senior Executive Service, out of a total of 6,000 Senior Executives in the federal government.
Thomas M. Reeves is a retired Colonel who served for over 33 years in both the active and reserve forces of the U.S. Army, including 21 years as a member of the Tennessee Army National Guard. His military experiences range from platoon through armored cavalry squadron commander, with various staff assignments from battalion to the U.S. Department of Defense Joint Staffs. He served two tours of duty as a combat aviator in South Vietnam (Laos and Cambodia). For his actions in 1967, he was awarded America's second highest medal for "uncommon valor," the Distinguished Service Cross. His last assignment was as Assistant Director, Weapons Systems Management Directorate, U.S. Army Missile Command, Redstone Arsenal, Ala., during active duty mobilization for Operation Desert Storm/Shield, followed by four years of in-active reserve duty until his retirement in 1996. He was selected for membership in the Middle Tennessee State University R.O.T.C. Hall of Fame in 2003 (from which he was commissioned). Colonel Reeves is the President of Thomas M. Reeves & Associates, Inc., a Tennessee financial and insurance firm which he founded in 1976. He is a Certified Estate Planner (CEP) and a designated "Fellow" of the Life Underwriter Training Council.
Bob Shields is a former Assistant Deputy Under Secretary of Defense for Dominant Maneuver in the Advanced Systems and Concepts Directorate of the Office of the Secretary of Defense. In this capacity, he had primary oversight of the Advanced Concepts Technology Demonstrations program and was responsible for the development of innovative concepts on the use of ground forces. He also ran the Quadrennial Defense Review (QDR) Panel on Joint Experimentation. Mr. Shields is a 1972 graduate of the Naval Academy with a degree in ocean engineering. He retired from active duty in 1999 after commanding a destroyer, the USS O'Bannon and the cruiser USS Vicksburg. On the Vicksburg, he served as the Air Warfare Commander for the John F. Kennedy Battlegroup in the Persian Gulf. Mr. Shields also completed shore assignments at the Naval Postgraduate School where he earned a M.S. degree in Engineering Acoustics at the Royal Navy Staff College in Greenwich, England, and in Washington, D.C. In Washington, he served on the staff of the Chief of Naval Operations in the Research and Development Directorate, completed a fellowship at the American Enterprise Institute and subsequently was the Navy's Congressional Liaison Officer for surface ship programs. Mr. Shields also was the Deputy Legislative Assistant to Generals Powell and Shalikashvili during their service as Chairmen of the Joint Chiefs of Staff. His final assignment on active duty was the Navy's Deputy Chief of Legislative affairs. Mr. Shields is currently the Vice President for Advanced Systems with Hicks and Associates, a subsidiary of SAIC.
Chris W. Small attained the rank of Lieutenant Colonel in the National Guard before retiring. Before co-founding Arrowpoint Corporation, he served as Legislative Director of the National Guard Association of the United States, directing lobbying efforts on behalf of nearly 500,000 members of the National Guard. He is an expert in Air Defense Artillery force design as well as possessing an extensive knowledge of Army force management and systems integration. In addition to his military service, he was selected in 1996 as a Legislative Fellow by the Brookings Institution and concurrently served as Military Legislative Assistant to Congressman John M. Spratt of South Carolina.
Bill "Sweet" Tart is a retired Air Force Colonel and currently is the VP of BD for Unmanned Systems and ISR Programs at DynCorp International. Prior to this role, he was a Senior Director and Client Relations Executive for ASRC Federal where he started their unmanned systems and robotics subsidiary. Tart retired from the military in 2014 after serving over 24 years of command, operational, and staff tours immersed in all aspects of unmanned systems and ISR programs. Operationally, he served as RC-135V/W RIVET JOINT electronic warfare officer, E-8C JSTARS navigator, and MQ-1 Predator pilot. In his staff roles, Tart served as the Military Assistant to two Assistant Secretaries of Defense for Legislative Affairs, the Director of the USAF's Remotely Piloted Aircraft Capabilities Division and a variety of other positions on the Air Staff including Air Campaign Planner in CHECKMATE during IRAQI and ENDURING FREEDOM, speechwriter for the SECAF and VCSAF, and Director of the USAF's Congressional Action Branch. A two time combat commander, he led an Expeditionary Operations Support Squadron and the USAF's only medium-altitude remotely-piloted aircraft (RPA) Operations Group/Expeditionary Operations Group during IRAQI and ENDURING FREEDOM and other worldwide operations. His decorations include the Distinguished Superior Service Medal, Legion of Merit, Bronze Star and numerous Air and Aerial Achievement Medals. He holds a bachelor's degree in industrial engineering from NC State University, four masters degrees and invaluable lessons from the USAF Weapons School, Darden School of Business, and the School of Advanced Airpower Studies.
Eric R. Terzuolo is a professional development and training consultant, who since 2010 has been in charge of West European Area Studies at the Foreign Service Institute, the Department of State's professional education unit. Eric was a Foreign Service Officer from 1982 to 2003, serving in the political affairs section of the U.S. Embassy in Beirut and then, as the Political-Military Affairs Counselor and later Minister-Counselor for Political Affairs, at the U.S. Embassy in Rome. During his career he received the State Department's Superior and Meritorious Honor Awards. An expert on arms control and proliferation of weapons of mass destruction, he was also senior U.S. resident representative to the Organization for the Prohibition of Chemical Weapons in The Hague. In Washington, Eric served as an aide to the Assistant Secretary of State for European Affairs, as Country Officer for the Yugoslavia, and as Department of State Senior Fellow at the Atlantic Council of the United States. He was professor of geopolitics at the University of Rome 3 (2006-2010). Eric holds doctorates in history from Stanford University and in higher education administration from the George Washington University and has an undergraduate degree from the University of Minnesota.
Brigadier General Billy Thompson, USAF (Retired)
Brigadier General Billy Thompson, USAF (Retired) began his career as a pilot in the United States Air Force, logging over 2,750 flight hours in HH/MH-60G/K aircraft while serving in various overseas contingency operations.  He held multiple command and staff assignments in Air Force Special Operations Command, Army Special Operations Command, United States Special Operations Command, Pacific Air Forces, Air Combat Command, and Headquarters United States Air Force, developing a deep understanding of planning, programming, budgeting, requirements, and operations. Bill commanded at the Squadron, Group, and Wing levels—to include the world-famous Flying Tigers of the 23d Wing. More recently, Billy served on Capitol Hill as the Air Force Legislative Liaison for the United States Senate, acting as the principal advisor to the Secretary and Chief of Staff of the Air Force and engaging with the Chairman, Ranking Member, and staff of the Senate Armed Services Committee. Following his time on Capitol Hill, Billy was the Regional Affairs Director in the Office of the Secretary of the Air Force for International Affairs, coordinating partner nation participation in a Foreign Military Sales program valued at over $265 billion, while managing the Air Force's direct liaison with foreign government officials, Washington agency counterparts, and representatives of the aerospace industry. Billy retired from active service in the Fall of 2018.  As a consultant he specializes in providing policy guidance on defense, aerospace, international affairs, military sales, and legislative affairs issues. In addition to his Bachelor of Arts degree in History from Auburn University, he holds advanced academic degrees from Embry-Riddle Aeronautical University, the Air Command and Staff College, the US Air Force School of Advanced Airpower Studies, and the US Army School of Advanced Military Studies.
Rear Admiral Chris Weaver
Rear Admiral Chris Weaver is an advisor to ADI following a 36 year Navy career, retiring from command of all Navy Installations worldwide. Rear Admiral Weaver has achieved a reputation as an expert in the innovative management of the global shore-based infrastructure for the Navy, and has led efforts on behalf of DoD to achieve transformation of all Service components base management processes and organizations.  As the first Commander, Navy Installations Command (CNI), Rear Admiral Weaver created the equivalent of a $9 billion startup enterprise by aggregating the operations, personnel and resources of over 80 bases worldwide, representing $122 billion in plant property, as well as the base support responsibilities for Fleet operations around the globe. He also implemented business-based principles of measuring outputs versus resources expended; creating a functional model that defines the process comprising shore support for the Navy and developed comprehensive Emergency Management and Antiterrorism/Force Protection Programs for Navy regions and installations.  Rear Admiral Weaver is a graduate of the U.S. Naval Academy. He holds a B.S. degree from the Naval Academy and a Master of Public Administration degree from The George Washington University. He is also a Distinguished Graduate of the Industrial College of the Armed Forces, National Defense University.
Howard Yellen retired as a Brigadier General from the U.S. Army in 2006 after a distinguished career including postings as Commander of the 160th Special Operations Aviation Regiment, Chief of Staff for the U.S. Special Operations Command (USSOCOM), and Deputy Commanding General for the Army Special Operations Command.  As Deputy Commanding General of U.S. Army Special Operations Command at Fort Bragg, N.C. he organized, trained and equipped five of the most unique units in the Defense Department and developed, briefed and secured funding and force structure for critical initiatives to support the Global War on Terror in Iraq and Afghanistan. General Yellen developed over 30 years of aviation experience through his multiple command and staff assignments in both special operations and conventional aviation organizations. Since his retirement from service, he has served in the private sector as an executive with various aircraft and communications firms. He currently serves on the board of the Army Aviation Association of America (AAAA) as Senior Vice President and is a board member of the Association of Special Operations Professionals (ASOP). General Yellen brings knowledge of military aviation and special operations. He Bachelor of Arts degree from Temple University, a Masters of Science degree from the Naval Postgraduate School and a Masters of Arts degree from the Naval War College.
Jeff Zippin is the President of Zippin & Associates, L.L.C., a government relations consulting company.  Prior to this, Jeff worked for 32 years for the Department of the Interior for a number of Interior bureaus at the field, regional, and headquarters level, and in several Department-level offices, and two years with the U.S. Army Corps of Engineers Wilmington District.  While working as Interior's senior strategic planner and Government Performance Program Manager, Jeff had the full perspective on the programs of Interior's eight bureaus by working on their strategic plans and bringing performance measurement and program accountability across the Department.  In 1994, Jeff moved to western Nevada to lead an Assistant Secretary-level program office created to coordinate the work of five Interior bureaus—US Fish and Wildlife Service, Bureau of Reclamation, Bureau of Indian Affairs, Bureau of Land Management, US Geological Survey—in successfully implementing several water management programs affecting irrigation projects, Indian trust assets, endangered species, municipal water supplies, and wildlife refuge wetlands.  From these experiences, Jeff has a broad range of knowledge of Interior programs and key contacts.
Meggitt won a $751.2 million deal to provide advanced engine components for Pratt and Whitney. Meggitt is a British engineering business established in the 1940s. It specializes in aerospace equipment. Pratt and Whitney is an American aerospace manufacturer that supplies engines for US fighter jets. The 10-year contract with the engine maker is to supply…
Read More
1100 New York Avenue, NW Suite 630   |   Washington, DC 20005   |   T: 202-589-0020   |   F: 202-589-0630   |   info@americandefense.com
© 2016 AMERICAN DEFENSE INTERNATIONAL, INC