GOP Election Success in House Risks Defense Budget 'Dysfunction'
News
Original article can be seen here.
November 2, 2022 5:30 AMBy Roxana Tiron
Fights over debt limit, spending could delay business planning
Bloomberg Government subscribers get the stories like this first. Act now and gain unlimited access to everything you need to know. Learn more.
A potential Republican takeover of the US House next year is raising jitters over defense priorities, despite the party's traditional hawkishness and projections of greater national security spending.
The defense budget will likely be caught in protracted battles over raising the nation's debt limit and cutting discretionary spending if the GOP wins the House and the Senate stays in Democratic hands or has a very small Republican lead, defense market analysts say.
"The outcome for defense is collateral damage of what will be pretty harsh debates," Byron Callan, the managing director of Capital Alpha Partners LLC, said in an interview. "It is going to amplify what is going to be a protracted period of uncertainty."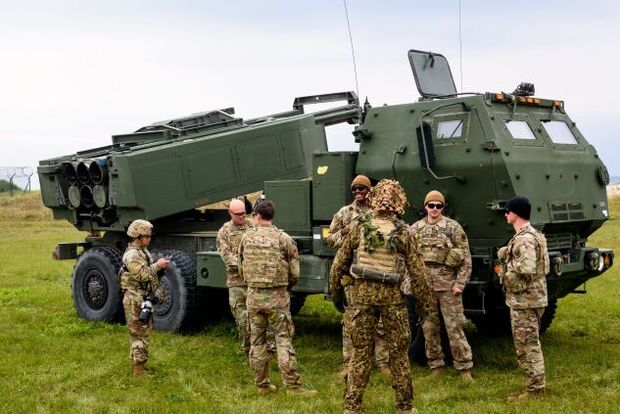 That uncertainty may impede both national security and defense business planning, even as the US is shifting military resources and technology to better stifle China's ambitions in the Indo-Pacific region. The US will also have to keep pressure and engagement in Europe where Russia's invasion of Ukraine has altered the geopolitical landscape.
Delayed budgets, stopgap spending, and long negotiations can affect everything including sending weapons to Ukraine and replenishing US stocks, and new programs for hypersonic weapons, satellites, and drones.
Earlier: Ukraine Weapons, Russia Sanctions Among Adds to Defense Bill
Debt-Limit Standoffs
Key House Republicans are already signaling they want to use next year's debt-limit deadline to extract concessions from Democrats. The Republican position — which members are still formulating — could set the stage for an explosive standoff next year, reminiscent of the 2011 negotiations when the Tea Party wave of Republicans took on former President Barack Obama's administration over spending.
A Republican majority in the House would seek to pare back President Joe Biden's economic recovery, social, and environmental initiatives, according to Callan.
Read More: Entitlement, Spending Cap Plans Linked by GOP to Debt-Limit Deal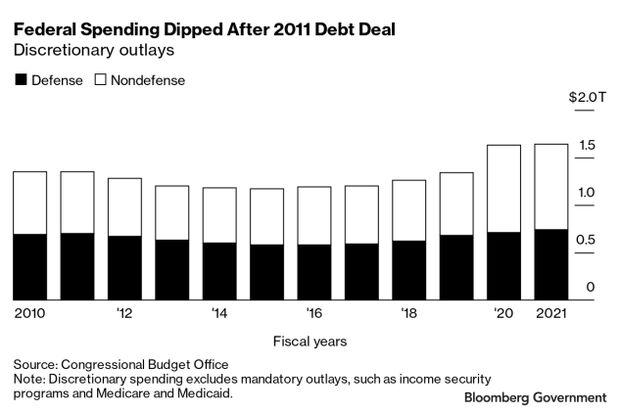 "History doesn't repeat itself but it often rhymes," Callan said in an interview, quoting writer Mark Twain. "It just sets up for a big budget battle," Callan added. "Why would Democrats approve a defense budget that would take away the one thing that would give them leverage over Republicans to avoid cuts on hallmark legislation?"
Defense authorization and spending won't be held up because of an "anti-defense sentiment," he said. "There is bipartisan support for an increase in defense spending. The Democrats will have to protect their flanks against the trope that they are weak on national security."
High Defense Spending
Democrats have bucked Biden two years in a row, backing higher defense spending than his administration requested. For the fiscal year that started Oct. 1, the House recommends $37 billion more than the Pentagon's $773 billion request, while the Senate seeks to boost it by $45 billion as part of the annual defense authorization bill. Congress has yet to agree to a defense spending bill, but all signs point to an increase over Biden's budget blueprint.
"A Republican House majority will still generally be in favor of increased defense spending given a world destabilized, but a vocal minority of the majority will want to see any increases paired with non-defense discretionary spending cuts, defense reform, and waste and duplication elimination," Mackenzie Eaglen, a resident fellow at the American Enterprise Institute, said in an an email.
Defense spending may grow by mid-single digits through the mid-2020s as Congress continues to augment the Pentagon's initial budget requests. Elevated geopolitical and economic concerns help support the increase: Russia's invasion of Ukraine shows no signs of abating, China's militancy and tensions are ramping up, and inflation is at a 41-year high, a Bloomberg Intelligence analysis reported in September.
"If the Biden Administration sends over another defense budget next year that does not keep pace with inflation, how does Congress not add to it without looking hypocritical since that has been the mantra for the past 2 years?" said Michael Herson, president of American Defense International, in an email. The lobbying firm that represents several defense companies, among them Raytheon Technologies Corp., General Dynamics Corp., L-3 Harris Technologies Inc., Elon Musk's SpaceX, and Textron Inc.
In 2011, House Republicans refused to raise the debt ceiling until the Obama administration agreed to discretionary budget cuts. Democrats could use fast-track budget powers to raise the debt ceiling this year, but have so far shown little interest in taking that vote.
'Back to the Future'
House Republican leaders have resumed talking about using the debt ceiling to cut entitlement spending or extract other concessions from Biden.
"This could be a little bit of a case of back to the future," said Roger Zakheim, the Washington director of the Ronald Reagan Presidential Foundation and Institute and former general counsel on the House Armed Services Committee. "If 2010 to 2012 is any indication, there is high risk for national defense spending and no doubt will have drama surrounding debt ceiling decisions as well as funding the government."
The Pentagon released its long delayed national defense strategy last week, calling China the sole strategic competitor to the US and highlighting the importance of nuclear deterrence. "By the 2030s the United States will, for the first time in its history, face two major nuclear powers as strategic competitors and potential adversaries," the Defense Department said Oct. 27, citing burgeoning threats from China and Russia.
Read More: Pentagon's Strategy Won't Rule Out Nuclear Use Against Non-Nuclear Threats
Unpredictability and delayed funding would risk making the National Defense Strategy "a strategy document that has little resonance with reality" and actual defense programs, said Zakheim, who also served on the National Defense Strategy Commission. "We'll find ourselves in the endless cycle of showdowns and shutdowns where spending bills are delayed, one-quarter to two-quarters deep into the fiscal year and the levels of spending are capped without any growth."
Ukraine Ramp-Up
Questions may also arise over spending more for Ukraine security aid. House GOP leader Kevin McCarthy (R-Calif.) said there will be no "blank check,'' although he later added he still supports funding the war, while progressive Democrats sent a letter they later recanted, urging a peace deal with Russia.
As the US has sent billions of dollars in weapons and equipment to Ukraine, it has also learned an important lesson. "You need to have your industrial base in a healthy place to surge and that depends on predictable input, investments, policies," said Eric Fanning, the president and chief executive officer of the Aerospace Industries Association.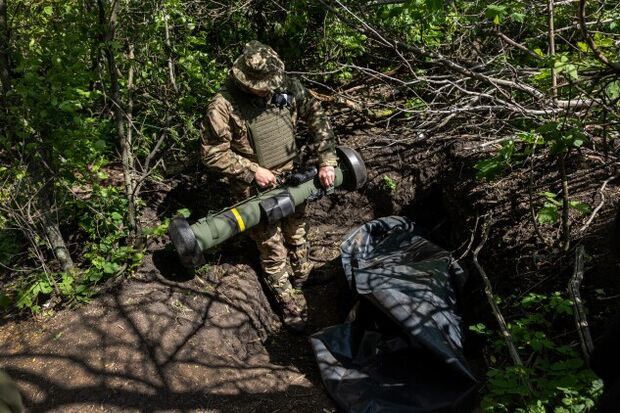 Defense companies have had to ramp up production of missiles, ammunition, anti-air capabilities, and drones. For example, the Defense Department is dipping into supplies of Javelin anti-armor missiles made by Lockheed Martin Corp. and Raytheon, Stinger anti-air missiles from Raytheon that were no longer in production, and into supplies of the High Mobility Artillery Rocket System, or HIMARS, and its Guided Multiple Launch Rocket System missiles also made by Lockheed.
Stopgap Bills
Stopgap spending legislation in the absence of regular fiscal-year appropriations makes it "very hard for the industrial base to plan," said Fanning, who served as secretary of the Army in the Obama administration. The Pentagon can't start new programs or ramp up existing programs and weapons manufacturing under a continuing resolution, or CR.
"One of the most important inputs for a healthy industrial base is the predictability of investments so that they can plan around it — what do you want and have the money on time to buy it? That is my biggest concern of going into a further divided Congress," Fanning said.
"I don't worry about a growing tide of people who want to cut defense spending gaining momentum. I worry about dysfunction making it hard to achieve a deal."
To contact the reporter on this story: Roxana Tiron in Washington at rtiron@bgov.com
To contact the editors responsible for this story: Robin Meszoly at rmeszoly@bgov.com; Anna Yukhananov at ayukhananov@bloombergindustry.com